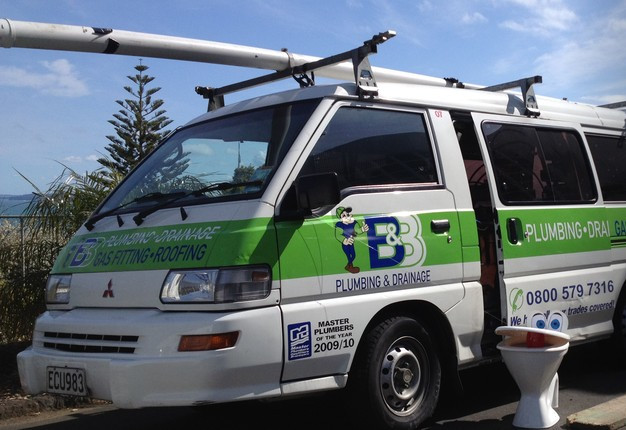 Changing the world, one toilet at a time.
We don't wear undies on the outside, but we still get called heroes. Our award-winning team has rescued people from indoor waterfalls, drains that aren't exactly draining and toilets that flush...in the wrong direction.
Even if your issue isn't an emergency – like plumbing in your new home, maintaining your roof, digging pohutukawa roots out of your drain or installing gas – we'll still be there when you call. You'll know when to expect us and when things will be sorted.
Got a plumbing, drainage, gas fitting or roofing issue? Call B&B: job done.
0800 002 329 or book now